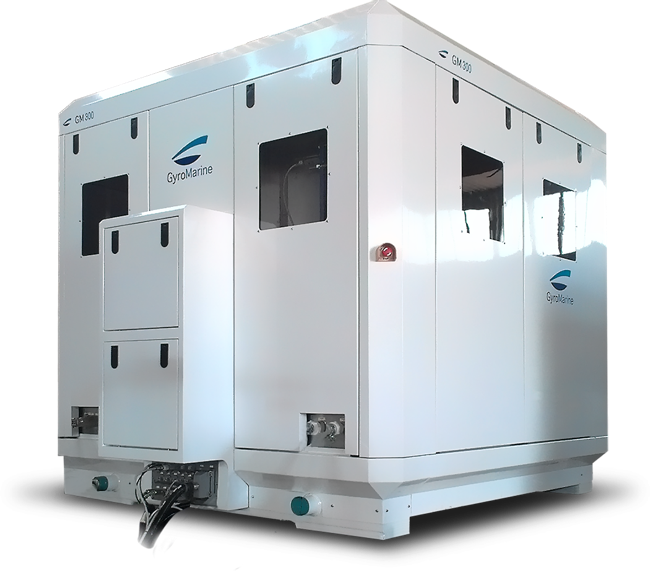 Support
Gyro Marine provides direct end use support to maintain each gyroscope throughout life from global service bases in Italy and Australia. Activity is supported by inbuilt service functions, remote system access and a comprehensive spare parts inventory.
Wherever you are in the world Gyro Marine will be with you
Routine maintenance is assisted with an inbuilt service mode and monitoring assistance. Minor tasks such as filter changes are status monitored and flagged when in need of attention. To assist completing maintenance and service tasks a service mode is provided to: start and stop sub systems independently and to index the gyroscope to the most convenient orientation for access.
Remote monitoring and diagnositcs via a, client provided, internet connection to each machine enable a Gyro Marine technician to assist crew in diagnosing issues as though they were on the ship.
Full overhaul in situ is possible with in-build lifting points and disassembly aids built into the native design. Performance and faults logs monitor full machine history.
Gyro Marine can provide direct support for:
Installation planning and assistance
Sea trials and performance demonstration
Emergency remote diagnostics at sea
Overhaul of key components