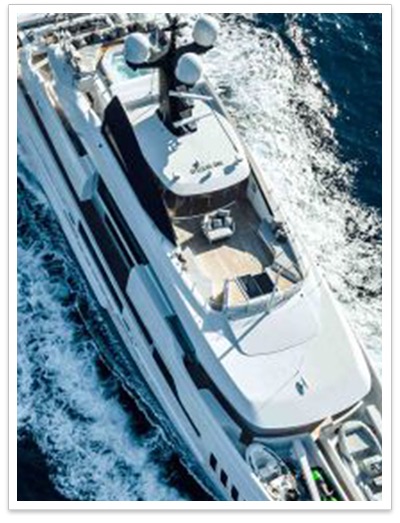 Yacht
When Comfort Matters
Comfort is a priority for a yacht and effective roll control is a must. A Gyro Marine Gyroscope can be discretely located in a machinery space away from accommodation to provide unparalleled levels of roll reduction in all conditions. With a single mode of operation that traverses all operating speeds, it is possible to continue to stabilise in any condition: from a passing wake in the marina, through to high speed and open ocean crossing.
No moving components in water for boat or swimmer danger
Reduced movement during tender launch and retrieval
All electric solution with low harmonic voltage distortion in electrical load
Efficient energy usage and green credentials with regen potential
low speed loss and increased range potential
Fully maintainable in situ
Ability to remain effective and attenuate to extremely low levels of overall motion
Offshore & Commercial
Safe and Effective Transfer and Increased Overall Operability
Operability and safety are paramount. Roll is one motion that contributes most to operating limits, but is the one axis of motion that can be attenuated. Gyro Marine offers gyroscopes at a scale of capacity not previously available to industry. An ability to locate anywhere with equal effect frees mission critical space for earning potential.
Low absolute roll motions attainable
A fully self contained all electric solution
No hull penetration or fouling risk
Can be maintained and overhauled in situ
A single mode of operation that is independent of speed and any other ship systems
Reduced crew seasickness and fatigue
Reduces cargo damage due to motion
Temporary deck mount possibility for sensitive payload
All electric with low harmonic voltage distortion
Power interruption ride through and safe power outage management
Marine approved components
A wider operating envelope for:
Personnel retention and crew effectiveness
Crane, ROV, and subsea lifting operations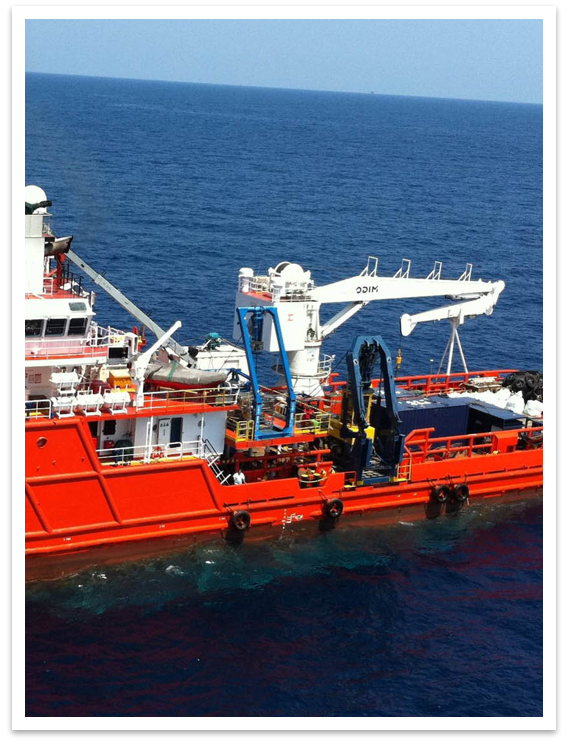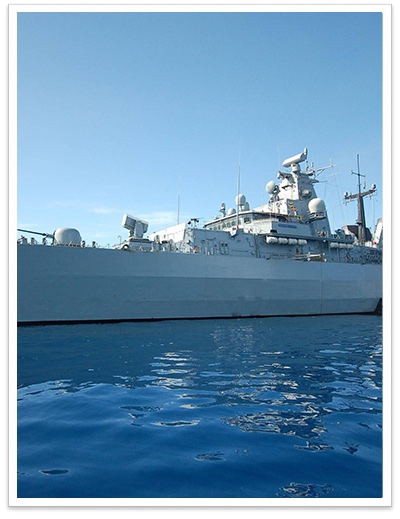 Defence & Security
Maximising Operability
Maximise the ability to perform the tasks for which the asset was procured, with a Gyro Marine Gyroscope. A fully self contained roll stabilisation solution entirely within the hull envelope offering no hull penetration or fouling risk.  Achieve low overall motions to:
maximise your operating envelope.
Low absolute roll motions attainable
A fully self contained all electric solution
No hull penetration or fouling risk
Can be maintained and overhauled in situ
A single mode of operation that is independent of speed and any other ship systems
Reduced crew seasickness and fatigue
Reduces cargo damage due to motion
Temporary deck mount possibility for sensitive payload
All electric with low harmonic voltage distortion
Power interruption ride through and safe power outage management
Marine approved components
A wider operating envelope for:
Personnel retention and crew effectiveness
Crane, ROV, and subsea lifting operations